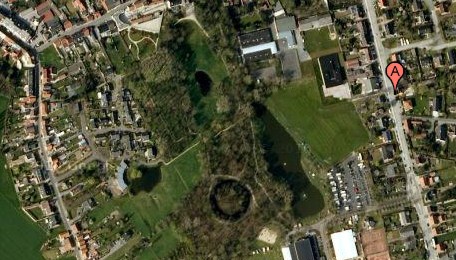 Bed & Breakfast Chocla- Dort**** is located just opposite of the park of 6 hectares with a large playground, fishing pond and sports complex. Through the park you can walk to the public square (400 m distance), with numerous restaurants, pubs,…

In a radius of 25 km you will find among other seaside resorts Newport and Ostend, Bruges UNESCO world heritage, Diksmuide with its Yzertoren and trenches,… Which is also known for the Westhoek are the many war cemeteries and monuments. At Koekelare there is the 'Lange Max' and the 'Käthe Kollwitz' tower. The 'mourning couple' can be found at Vladslo.

For sports enthusiasts there are a few routes and hiking trails that pass the door.

Copyright © 2011 Chocla- dort**** | Belhuttebaan 25 | B-8680 Koekelare | (+32)0486/574315 | webdesign: Pieter De Backer | photography: Lies Bruynooghe